Featured Content
Watch the webinar
Learn more about automation
Share this
Potential customers frequently ask why TaxJar is so much less expensive than our competition. Like our competitors, we offer sales tax compliance. People are so enthusiastic about the potential to save significant money that they ask, "What's the catch?"
Truthfully, we used to get nervous when we got this question. Who wouldn't? "Low cost" can be conflated with "low quality" and that's the last thing we want customers to think.
Instead of raising prices by a whole lot and making it all go away, we learned to embrace the questions as a chance to let folks in on how our low-cost strategy is by design. By doing so, we've dramatically increased our chances of closing a sale whenever this question gets raised.
In short, we learned saying, "we're better and don't overcharge" isn't good enough. We found out that being more open and transparent (face it, that's never a bad idea) changed the conversation. Not only did we get the chance to "justify" our cost-effective pricing, we opened to doors to how fanatical we are about providing the opportunity for our customers to save a ton of time at a lower cost. As a result, both TaxJar and our customers benefit in ways we didn't expect.
So what's our answer, you ask? The short summary is the ability to offer a product at a price lower than anyone else is part attitude, part hustle, and part running the business efficiently.
This is what we've found works for us….
Focus
There are good things and bad things about operating a company in a space filled with unlimited opportunity. The good is there's always room to grow. The downside is that there are plenty of opportunities to get distracted. I'm proud to say we've done a good job of staying focused. We don't do any custom work, no matter how attractive the potential customer. We document every single request we get and then wait until those requests reach a balance between a volume we can no longer ignore along with opportunity for the business.
This means we have to say no a lot. But it also means we're making a commitment to serve the customers who already have made the decision to trust TaxJar. Without them, we're dead. We're highly confident we have the team that can get to these kinds of more specialized requests eventually, we just can't say yes to everything all at once.
Build the best technology without shortcuts
We pride ourselves on being a technology company focused on sales tax, not the reverse. All of our code is "made in the USA" — written in-house by TaxJar employees. This means we don't have to pay expensive, third-party developers to improve and maintain our product. And that we don't have to pass that cost on to our customers.
By the way, our in-house development team is also a HUGE customer support advantage. Customers can speak to the person who actually writes and maintains the code they're using, rather than an agency that really has no insight as to what else is going on with a company. More on this in a future post.
Never-ending pursuit of automation
Part of being capital efficient means automating whenever possible. Not only does automation mean a we run a leaner ship, it also means we can scale. Quickly. When you're committed to automation, you don't have to scramble to hire a handful of people. That's too slow. Never mind expensive. Not automating is also fraught with it's own set of challenges like manual error (something not welcome in the sales tax biz) as well as hiring and HR issues, and other problems that can derail your operating costs.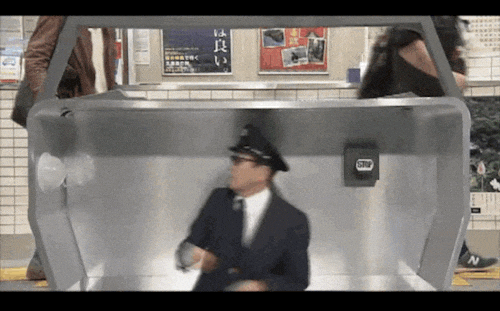 We force technology to do the work for us. How else would we be able to support more than 8,000 customers filing thousands of sales tax returns with a single salesperson and two people working full-time on customer success? Granted, all three people are out-of-this-world rock stars, but you get the point. Throwing bodies at a problem is not a solution we'd ever consider.
Hire the best people. Period.
This is where everything literally pays off. It's impossible to make the investments in technology and automation if you don't to hire the best people you can find. At TaxJar, without any traditional overhead, we can pay employees that much more. For example, we're not afraid to pay a little extra for experience, and experience costs more. This also means we can get the very best health insurance available to a business to our size (that matters to our employees).


We offer every employee equity, which gives our team members pride and ownership in everything they do. In short, working remotely means we don't have to make the decision between standup desks or the best developer available. Our decision is made. We'll take the people every time.
Data is our friend
In my experience, it's very hard for a company to be completely data driven even when you want to be. The way we look at decision-making is we want to make sure data (along with sufficient customer input) is a necessary part of every decision. So in other words, we won't make decisions without data or talking to customers. This allows us to make decision very quickly and avoid wasting time on internal turf battles — things that often gets in the way of a company's ability to be agile.
Never pay rent
This is the beauty of the distributed model. If you're considering moving to a fully remote culture, do it! Besides the work/life balance it brings, which will make your employees happier, there are huge cost savings. For example, we don't have a lot of the typical expenses you might see on the profit and loss statement of a company our size. No real estate. No rent in an expensive downtown building. No utility bills. No office supplies. No desks or chairs or refrigerators full of energy drinks and craft beers. No chefs. No minstrels playing tunes in the cafeteria. Heck, there's no cafeteria. As a company we barely have any assets — just the MacBooks we buy for our employees. Our biggest expenses are salaries and hosting. That's it.


So what does all of this get you besides great employees? It means we can pass on the additional savings on to our customers while still being the leading sales tax solution in the space.
Do you have questions about how we operate TaxJar? Start the conversation in the comments.